Mobile gaming has advanced at a far faster pace than just about any other technology that preceded it. The sheer amount of Android mobile games accessible nowadays is mind-boggling. You could devote months to playing solely mobile games, and you're still not close to exhausting the available games list. Today, Google Play has made it possible for game lovers worldwide to access a wealth of multiple genres and categories of mobile games that never fail to astound players.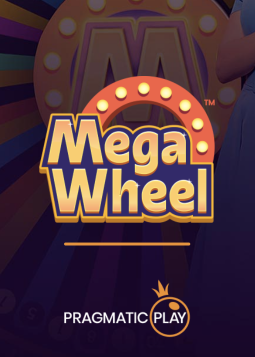 One of the finest features of Android mobile games is that there are as many free games as paid ones. Every year, we see an increasing number of premium games with exceptional features. Even free games are improving, with some remarkable features that rival console and PC games.
Whether you're an enthusiastic or casual player, Android smartphones are a convenient medium to play immersive online and offline games. However, while there are many intriguing games with exceptional features, the Google Play store is also filled with some poor and substandard games. Therefore, we have selected a wide range of absorbing android mobile games that should meet your gameplay requirements. Check out some of the finest Android mobile games below.
Call of Duty (COD) Mobile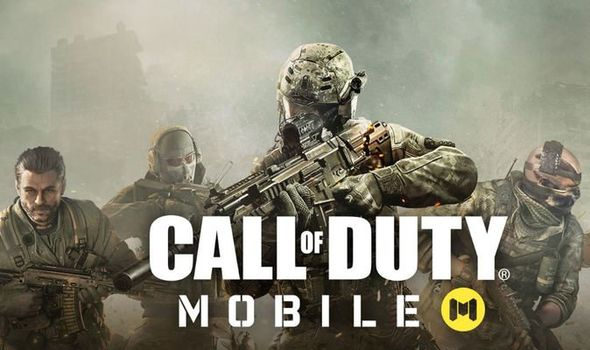 Since its first release, COD has been a groundbreaking success for its developers with the massive attention it garnered among mobile gamers. Today, the game has risen to become one of the most popular mobile games ever. COD has two modes; Battle Royale and Multiplayer. This multiple-player feature which allows you to engage in typical team-based combat has been a significant reason for the game's dominance.
Although it comes with certain in-game purchases, the fact that COD is generally a free-to-play game, coupled with its superb graphics, and fluid gameplay, further enhances the game's prominence. Also, with subsequent upgrades that include much seasonal content such as new weapons, skins, characters, and several game modes such as zombie action and sniper versus sniper combat, the game is now even more enjoyable than ever. Lastly, the accuracy and realism of several gameplay elements, like the pistol recoil, drone attacks, and the easy controls and good server hold-up, are icing on the cake.
Genshin Impact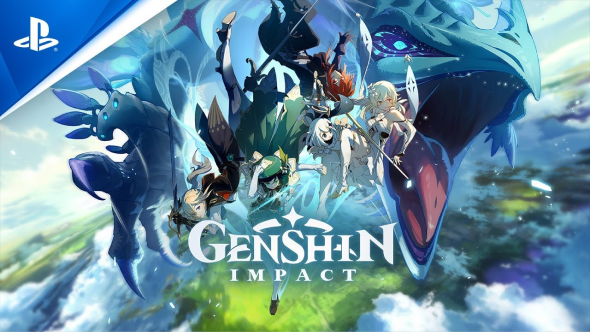 Genshin Impact is another exciting free game available to Android users on the Google Play Store. Nevertheless, it urges you to generate new characters, which can be obtained only by unique in-game currency acquired in the game or via paid purchases. Unlike other games where you are limited to changing only weapons, Genshin Impact also allows you to modify your characters to suit your taste. Also, you can collect equipment in the game to improve your character's weapons.
This incredible game is playable on nearly any device, including Android, PlayStation, iOS, and Pcs. The aesthetics and playability remain captivating regardless of any device of your choice. Genshin Impact features most of the typical gacha elements, with the continued availability of fresh events to keep you busy for quite a long time, coupled with high-quality cinematics, good voice acting, and genuinely beautiful music. The game is also far less constrained than many others, with a more free environment and enjoyable fighting elements.
League of Legends: Wild Rift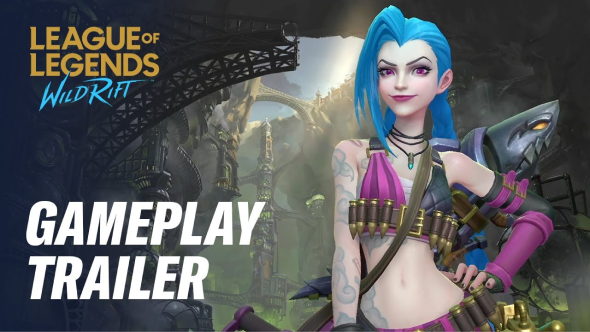 Although only released in 2021, League of Legends: Wild Rift has been one of the most well-known Multiplayer Online Battle Arena (MOBA) games. The game includes a 5v5 mode in which you and your team compete to gain control of the map. The only apparent drawback associated with the game is the matchmaking system, which occasionally pits lower-level players versus veterans, resulting in imbalanced and often annoying matches. However, this appears to be a common problem associated with most gaming systems today. Matches also last an average of fifteen to twenty minutes, which seems a bit too long for mobile gaming.
Aside from these drawbacks, the game appears to be doing well overall in the global market, attracting millions of worldwide players. Fight moves are now even sharper and more frenzied than ever before. The game's mobile-friendly setting and redesigned touch controls for movement and firing spell significantly add to its appeal. Lastly, the same champion possibility is available for every player of this game, considering you can't buy your way to victory in this game.
Hearthstone
Hearthstone requires no introduction as the king of android card games. This digital-based collectible card game was developed and released by Blizzard Entertainment, building on the existing Warcraft franchise by employing the same concepts, characters, and relics. It is a quick-paced card game that requires an excellent strategy to win. An intriguing aspect of the game is that despite being very simple, it is immersive and enthralling.
Another exciting characteristic of Hearthstone is that it can be played in various modes, including Single Player Adventures, Casual Play, Ranked Play, Tavern Brawl and Arena. You can also participate in quests, which you can complete to get golds or a card pack. Hearthstone is a game you should try out for a fantastic experience.
Legends of Runeterra
Legend of Runeterra is a relatively recent strategy card online battler game somewhat similar to Hearthstone. Designed by Riot Games, it is a game where you accumulate cards, create decks, and duel with an opponent until an individual wins. The game eliminates as much randomness as possible, resulting in a satisfying gaming experience. In addition to the downloadable versions from the Play Store, the game is also playable on PC. Today Legends of Runeterra is rumored to be the best multiplayer card game. So, it's worth trying out!
Among Us
Even though the early craze for this game has subsided a little, Among Us remains an addictive game. In 2020, the game ruled the gaming industry as the ideal quarantine leisure. It usually involves four to fifteen players, although at least five should participate. Three participants are selected to be impostors in each game round, while other players attempt to identify and evict them. It's a deception game in which the normal crewmates must find an imposter who wants to kill everyone and vote them out. A good impostor turns the squad against themselves, causing them to blame one another. It is an exciting game available to all Android users.
Player Unknown's Battlegrounds (PUGB) Mobile
PUBG Mobile remains top of the list among the most renowned mobile games of all time, notable in over a hundred countries. Like Call of Duty, the game's transition to an Android version went successfully and increased its overall popularity significantly. One distinguishing feature of the game is the availability of a broad range of alternative game modes, such as sniper mode, war mode, e.t.c. that you can try either in the Third Person or the First-Person perspective, depending on your preference.
Another intriguing characteristic of the game is the high degree of precision and realism employed in the gameplay; the gun recoil, aiming, and shooting are substantially enhanced with realistic attachments.
Minecraft
The mobile version of Minecraft was introduced in 2014. Even though the initial mobile version differed from the PC and console equivalents, the mobile game has significantly progressed and is now on the same level as them.
The emphasis of the game is on allowing you to explore, interact with, and modify a dynamically formed world and its environmental components. Some in-game activities include fighting aggressive creatures and manufacturing new blocks and tools from various materials discovered in the game. You may also decide to explore the different game modes, like the survival mode, that requires you to mine your resources and food. However, frequent game upgrades have brought about further improvements and a wealth of new experiences to explore.
Although it is also a free-to-play game, there are still some aspects of the game that require in-app payments, such as cosmetic items like skin packs.
Pokemon Go
Pokemon Go debuted on the mobile gaming landscape in July 2016 and quickly became one of the finest Android games. Although it seems the popularity has waned a little bit, the game remains an ideal option to consider for Android mobile users. Pokemon Go is a virtual reality experience in which you must roam around catching Pokemon, doing side tasks, competing with other gym trainers, and visiting Pokestops to refill on goods.
Recent improvements to the game include AR camera mode, Legendary Pokemon, raid fights, and trainer battles. Also, other cool stuff has been integrated into the newest edition of the game, further enhancing the game's excitement and giving you more alternatives to explore. The game has evolved beyond what many players remember it to be. For instance, you can trade Pokemon with your friends to earn a bonus candy.
EA Sports Games
EA has a monopoly on virtually all sports games, routinely producing games that deliver the best experience for sports fans. The intriguing thing is that EA Sports includes a broad selection of major free-to-play aspects, giving you the option and chance to choose any sports you desire, whether it is football, basketball, UFC, etc.
The company releases games for most sports annually, and the games all tend to have very similar characteristics, with outstanding visuals and straightforward controls. EA games are designed to simulate genuine sports as accurately and thoroughly as possible. These games can be played on almost any device, including Android, iOS, PC, and gaming consoles, although there may be minor differences between versions depending on the device used.
Fortnite
There are three unique game modes in Fortnite, each having its distinct collection of aesthetics and game rules. The Battle Royale and Creative modes are free to play, and the Save the World mode requires money. You can make payments using in-game cash, which you can buy with real-world money. You can also earn this currency by completing quests and other specific objectives. Fortnite Battle Royale, in particular, has been an enormous success because gamers can ultimately engage in its battle royales on mobile for free.
Dragalia Lost
Dragalia Lost is an action role-playing game that includes single-player and multiplayer modes for up to four people. The game developed by Cygames and published by Nintendo has many features, such as action, battle royale, pair-to-pair, and multiplayer. The game involves characters attacking and defeating enemies on a quest map. Characters can also choose between assault, support, defensive, and healing classes, based on the player's interest. Although it's a free-to-play game, for the most part, Dragalia Lost uses a monetization method designed to entice you to pay for additional features such as team troops.
Asphalt 9 Legend
The Asphalt 9: Legends is the ninth major chapter in the Asphalt car racing franchise. The gameplay is quite similar to previous Asphalt games, although with some significant modifications in visuals and style. It comes with roughly 50 cars and a ton of other materials to play with. This game features online multiplayer, single-player, and many other game modes. There are various improved features compared to prior editions, such as a famous automobile lineup, new control schemes, and new racing modes. The multiplayer option allows you to compete in real-time against other internet gamers.
Critical Ops
Critical Ops is a free-to-play mobile game that is also accessible on PC. It is a first-person shooter multiplayer game developed by Critical Force Ltd
in 2015, yet, it is still widely famous among mobile gamers today. The game has beautifully constructed maps, magnificent settings, and challenging game modes that are well worth your time. You may play individually or organize a team with your friends to combat together.
The game's battle mode has two competing teams: the coalition, which represents counter-terrorism troops, and the breach, which represents terrorist units. The two teams compete, and the winner is determined by either eliminating the opponent team or fulfilling specific in-game objectives. However, there are other game modes such as Deathmatch, Ranked Defuse, and Event Modes.
Final Thoughts
There are several Android mobile games that you may play alone or with others on your smartphone. We have picked a comprehensive range of games above, and at least one of these games should fit your gameplay needs. However, a short search on the Google Play store should provide you with many more possibilities.